UPDATE: Spitfire made a full recovery and has been adopted by a wonderful family. Thank you to everyone that helped save this one!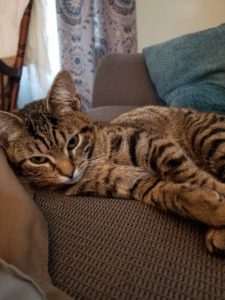 This little baby, who's only 8 weeks old, needs a blood transfusion to live!   This is not a cheap procedure, $1,886 or more is the estimate we received.  It's tears my heart apart when we have to make decisions, like do we let her live or die, based on money!  Fortunately we had just enough and She is at the hospital now getting the care she needs, but it drained our bank account!
We are a small Rescue and we try to do the best we can for the animals in our care.  She deserved to live!   Please help us raise the money to cover her costs so we can help others like her who may need it.!!  Any amount will help.  If you can't give please share!  Thank you so much for helping us save lives!!
https://www.gofundme.com/spitfire-needs-a-blood-transfusion